I am originally from London but have lived in Berlin since 2010.
As well as a bodyworker and massage therapist, I am also trained as an artist and went to Chelsea College of Art & Design and the Royal Academy of Arts between 1997 and 2003.
I am also a technical writer, specialising in mind/body and health-related projects.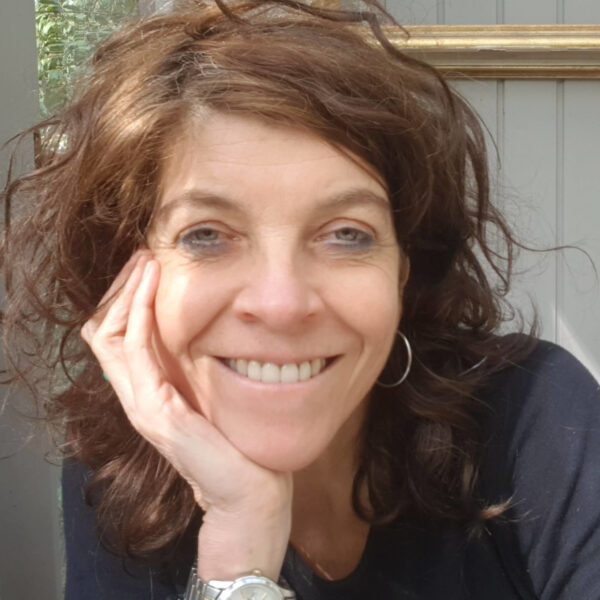 Why I became a massage therapist
In 2016, I discovered Thai Yoga Massage through a 4-day intro course with Pascal Beaumart, the founder of holistic-bodywork.org. I was completely blown away by the practice. Even though we were beginners working on beginners, the treatments released so much excitement and energy in my body that I immediately signed up for the professional training — despite having had no intention of doing so before the course. My body was definitely correct and since then I have completed 500 hours of training and many more of self-directed and supervised practice. I become ever more intrigued by how and why the treatments are so powerful and I always really enjoy the experience of giving a Thai Yoga Massage.
Training and certification
Please see my certification Sally Underwood Thaimassage Certificate.
The curriculum at Holistic Bodywork provided in-depth coverage of Thai Yoga Massage practice and theory. The two-year course also placed great emphasis on trauma therapy from a bottom-up (body-centred) perspective using the work of Peter Levine and Stephen Porges, and top-down (cognitive) perspective using the Neuroaffective Relational Model (NARM) by Laurence Heller. I continue to read widely around the subject of bodies, bodywork, trauma's traces in the body and mind and the nature of self. My favourite authors on these subjects include Stephen Porges, Bessel van der Kolk, Antonio Damasio, Daniel Kahneman, Stanely Rosenberg, Robert H. Lustig, Annodea Judith and Rupert Spira.
During lock down I have been busy with further training, including
Anatomy trains in structure and function with Tom Myers
A Year of Polyvagal with Deb Dana
IFS (Internal family systems) Exiles Course with Bonnie Weiss
The Sedona Method
Since March 2020, I have switched focus towards providing online support for people by offering Sedona Method facilitation.
The Sedona Method is a hands-off technique that helps to release tension and restore us to our natural, peaceful state.
This is a short video to explain the principles and techniques of the method: